Location and Outdoors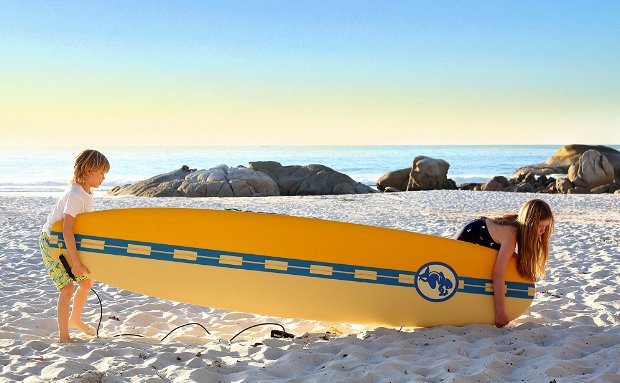 Situated right ON the best beach in Cape Town – Clifton 4th Beach has its own magic – being protected from the wind and having the same vibe as St. Barts. Relaxed, with plenty of beach action – paddle boarding, sea-kayaking or sun worshipping.
The pool (7 x 3 m) is heated with spa –jets and the deck gives you enough space to lounge on the 4 sun loungers or hammock/ mattresses at the side of the pool. Enjoy an open air barbecue and find your own yoga zen, either in the front garden, or the intimate area near the water feature. You won't even notice the stretch from your downward dog as you soak up the sea air.